Azza E. Ahmed
An engineer (by education), bioscientist (by research), and an educator (by profession). Currently based at the University of Groningen.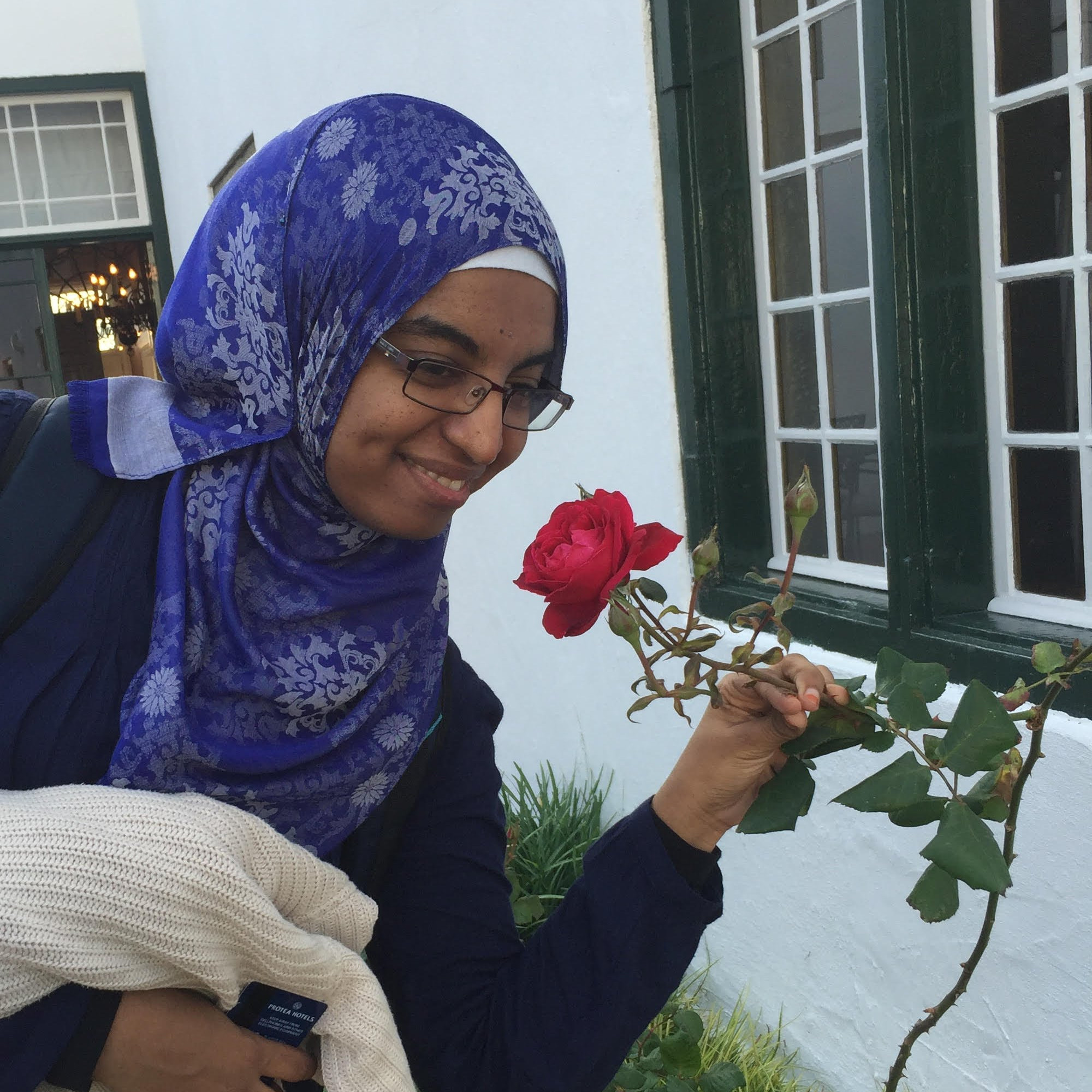 I majored in control and instrumentation (electrical engineering) from the University of Khartoum (Sudan), and then extrapolated that to control theory in man and machines in my MSc on Cybernetics from the University of Reading (UK).
Passionate about learning, my journey from a student, to a teaching assistant and then a lecturer at the Department of Electrical and Electronic Engineering at the University of Khartoum, came about developing soft and hard technical skills from both voluntary and academic work; projects and specialized courses; in person and on line. I started my PhD journey with the H3ABioNet node of Sudan (Center for Bioinformatics and Systems Biology), targeting the areas of computational, statistical and mathematical methods of data analysis in Genome Wide Association Studies (GWAS) and Next-Generation Sequencing (NGS). Now, my journey is taking me to the University of Groningen (NL)- generously funded by the Schlumber Faculty for the Future fellowship, where I'm conducting the remaining research in my double PhD program.
Welcome to my space!
Photo credits:
This photo was taken during the H3ABioNet Annual General Meeting of 2015 at the yard of the Protea Hotel Mowbray in Cape Town (South Africa). Photo was taken by my friend Zahra Mungloo-Dilmohamud from the University of Mauritius
news
| | |
| --- | --- |
| Dec 23, 2019 | Our review manuscript on DNA simulation tools is now published in Briefings in Functional Genomics |
| Oct 9, 2019 | Attending the COSTNET 2019 meeting in lovely Bilbao, Spain. This is the 4th meeting of the European Cooperation for Statistics of Network Data Science action, with a great line up of keynote speakers, talks and posters |
| Jul 11, 2019 | Our paper reporting on comparing the use of Swif/T for setting up genomic variant calling pipelines with other workflow managment systems is now officially up on PLOSONE |
| Apr 12, 2019 | On the media: An interview within the Improper Scientist, the quarterly African Society of Human Genetics newspaper. Here is this quarter's issue, where I talk a bit about Sudanese women in STEM. Other issues are found here |
| Apr 1, 2019 | It's finally out! Our Ten simple rules for organizing a webinar series is now up as part of the PLOS Ten Simple Rules Collection |
| Mar 25, 2019 | The crowdsourcing SVCurator app paper with the GIAB Consortium is now up on bioRxiv; giving invaluable curated data for better training and validation of structural variants callers |
| Feb 15, 2019 | Our paper on the H3ABioNet 2017 iteration of the IBT course is now published in Briefings in Bioinformatics |
| Jan 19, 2019 | Our paper reporting on using Swif/T for setting up genomic variant calling pipelines is now up on BioRxiv |
| Jan 2, 2019 | Our paper on the H3ABioNet 2017 iteration of the IBT course is accepted in Briefings in Bioinformatics. Here is the preprint |
| Jan 1, 2019 | I'm finally creating my own academic site! "Back-stage story" is here |